Our New Office Interiors Brochure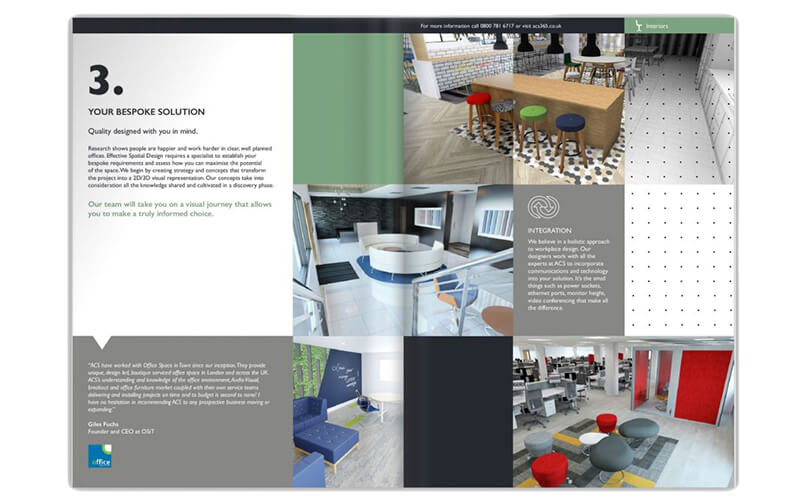 Our Interiors team thrive in discovering your challenges and business opportunities to create a bespoke response that places how you use your space at the heart of our approach.
Workplace design should evoke positive emotions and challenge the status quo to ensure continued stability and a thriving business. At ACS we cultivate true partnerships with our customers that go beyond your furniture requirements. We offer a wide range of extended services that benefit the project fulfilment and your time constraints.
We strive to help businesses perform at their best
At the core of our business, you will find a family of people that share the same goals and combine one another's expertise to design the best solutions for you.
Can we help transform your workplace? Get in touch!
We have full service experts in Cyber Security, Technology, Communications and Interiors.