The 2019 ACS Brochure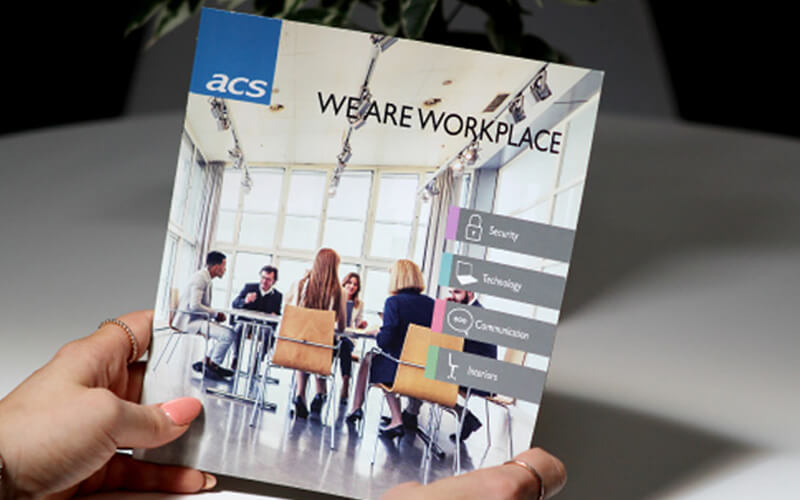 For over 24 years we have been proactive participants in the change and evolution of modern workplace design.
The needs of our clients have facilitated the breadth of our business. We build connected workplace environments with technology, communications and interiors. We then place your security at the heart of our proposition.
Our commitment to grow talent and develop expertise has enabled our team to lead the way in business best practice generating long term value and competitive advantage for our clients.
In collaboration with our trusted partners we create modern workplace designs, giving experiences to be proud of.
We strive to help businesses perform at their best
At the core of our business, you will find a family of people that share the same goals and combine one another's expertise to design the best solutions for you.
Can we help transform your workplace? Get in touch!
We have full service experts in Cyber Security, Technology, Communications and Interiors.