MHA MacIntyre Hudson Colchester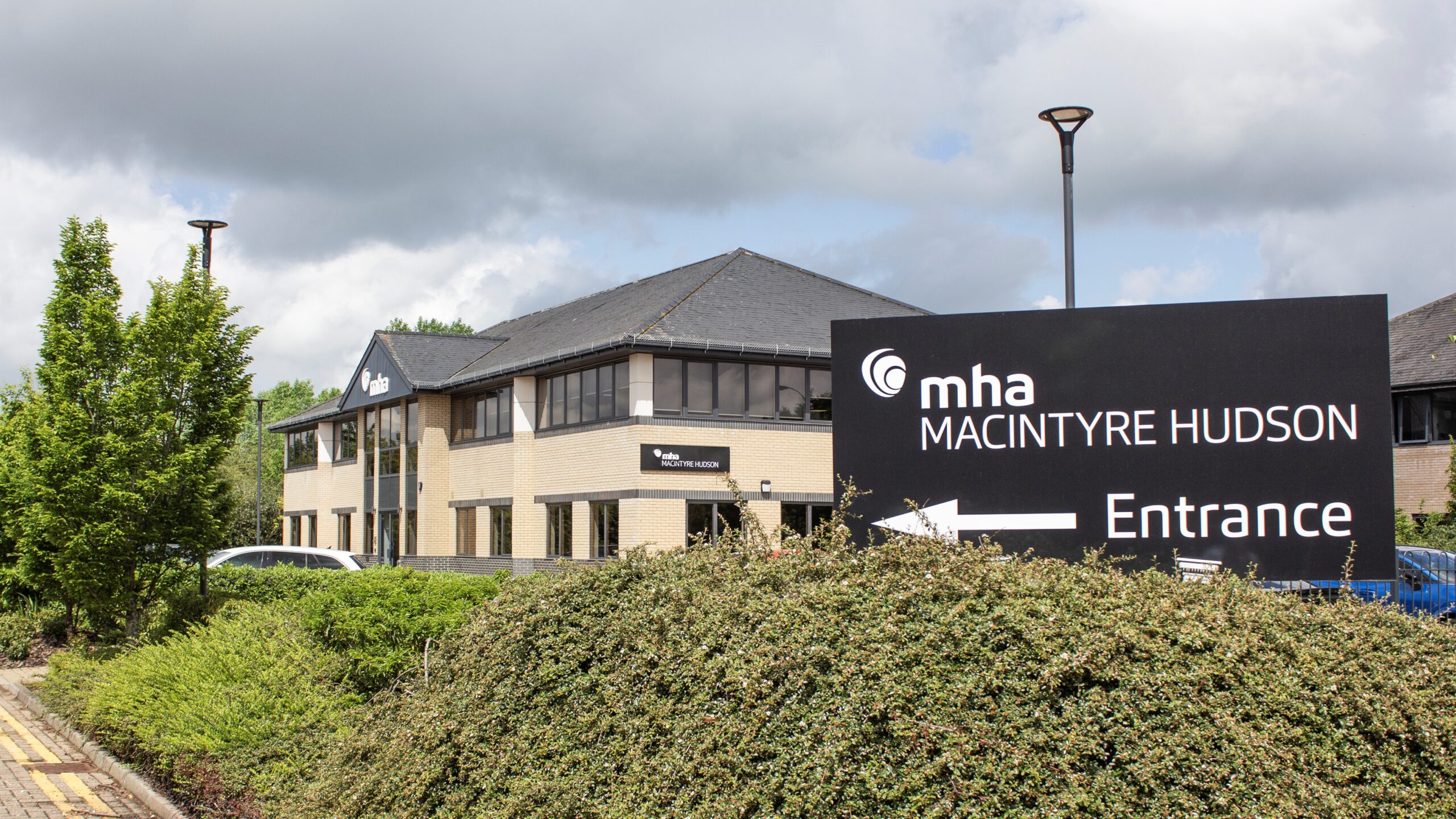 Refurbishing an office requires so much more forethought since the pandemic made workers think long and hard about what they want from an office, or whether they want to be in an office at all.
Their opinions are vital in creating a space where people feel they want to spend their working day – and once those opinions are known, the input of the experts is equally vital in turning that vision into a reality.
The team at ACS has worked with national Top 12 accountancy firm MHA MacIntyre Hudson for some years now, building an excellent working relationship with its offices in Northamptonshire and the surrounding counties. Most recently, thanks to recommendations from its local clients, ACS was involved in the transformation of MHA MacIntyre Hudson's new offices in Colchester.
The completed project, which saw ACS working closely with Northamptonshire construction services firm FormFive, has been a complete success, with the client impressed with the way they were guided through the process from start to finish.
Cara Miller, Partner at MHA MacIntyre Hudson in Colchester, said: "We wanted to create a space that people wanted to work in after returning from remote working. That needed to include new ways of working and after we'd spoken to our staff about what they wanted, we talked to ACS about their experience, getting support and advice based on their knowledge and what other clients were doing.
I struggled to imagine what the office would look like, and so it was very important to me to see the artists' impressions in order to make choices on final touches and colours. The ACS and FormFive teams worked collaboratively and the office is exactly what we thought it would be, we couldn't be more pleased with how it's turned out and we've had so many compliments."
MHA MacIntyre Hudson Colchester: Case Study
Matthew Abraham, Director at FormFive said: "There's a strong relationship between us and ACS and I think the success of this project shows that, it's an amazing partnership. Our project managers and theirs worked closely together to deliver the fit-out successfully and the client is very happy.
Each MHA MacIntyre Hudson practice operates autonomously, and so it was testament to the work ACS has done in the past that the offices that have undertaken previous projects were so keen to recommend ACS to colleagues in other parts of the country
Although the initial stages of the project involved overcoming shortages in materials supplies, ACS were able to find solutions that mean the work was completed not just in time, but ahead of deadline.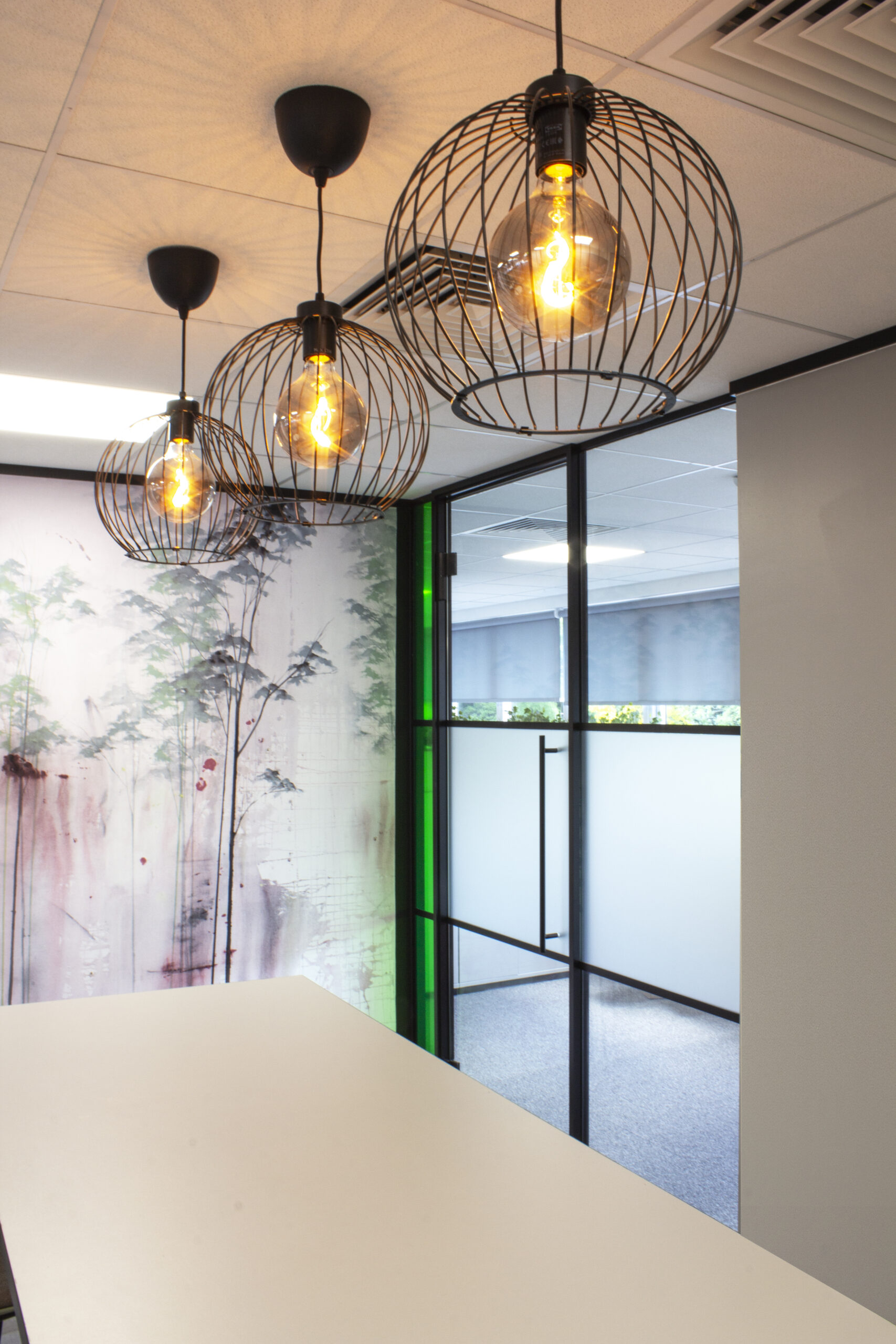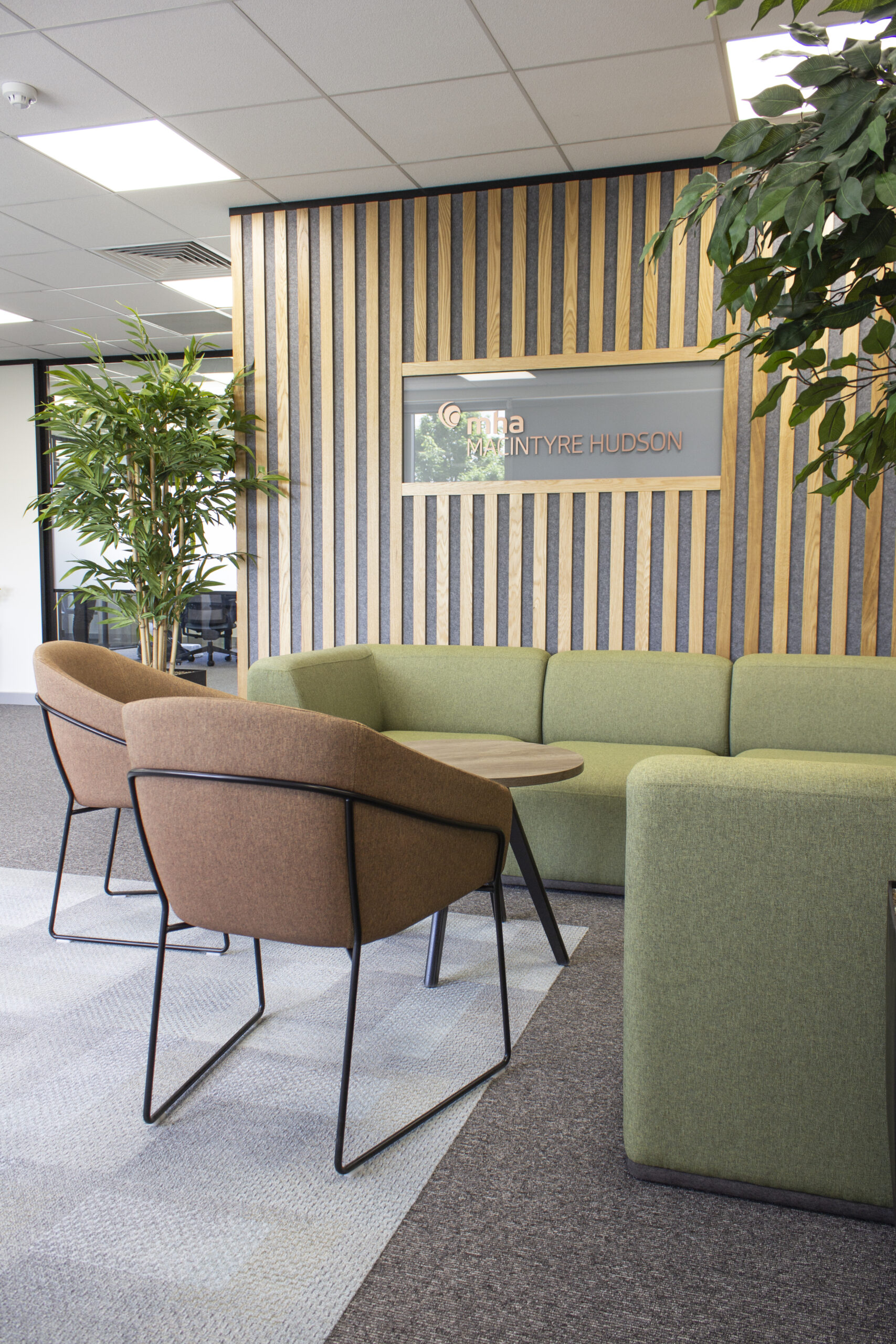 Lee Horsman, Design and Marketing Director at ACS, said: "A major part of our job is to help clients understand or decide what a space is for and how it should be used, before we start delving into any detail.
"It's good to know that the visuals we create are so valuable to clients. It can be very difficult to imagine an office space, we might have ideas for our homes in mind when we're redecorating or moving, but most of us don't see enough offices to really get a feel for what others are doing, or what works well.
"So our clients rely on our knowledge of how a space can be configured, and of what products are out there that will work within their space, and meet their requirements and their budget.
"MHA MacIntyre Hudson are very much committed to bringing in people straight out of education and training them up, that means they have a relatively young workforce, and that means a very different way of thinking about what staff want from the place they come into every day to work
"We were delighted to work closely with FormFive, we have a growing partnership that is particularly feeding into our strategy of delivering larger scale projects and collaborating on the new offices for MHA MacIntyre Hudson in Colchester showed just how well that partnership is working."
Full Interview with Cara Miller