Providing the imagination to transform an office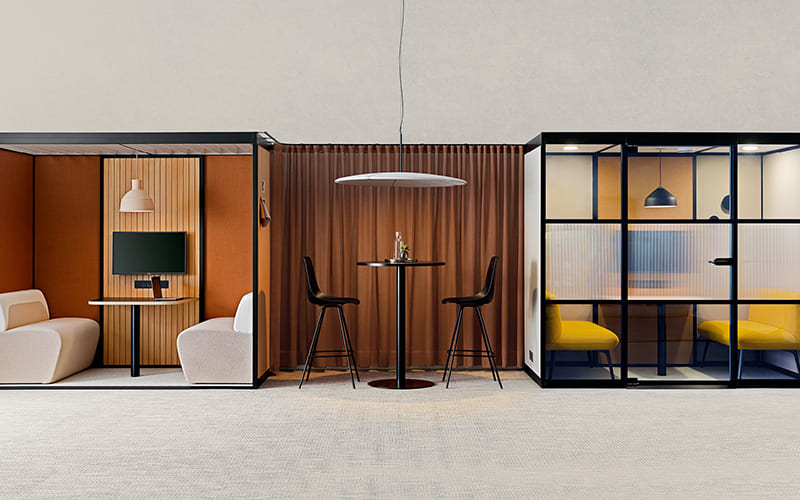 Options abound in the world of office furniture and interiors – and what most businesses need is a designer with an understanding of the market, has original and innovative ideas, and who has an in-depth knowledge of the suppliers and current trends, to navigate through the myriad choice and find something that works.
Gabi Holmes is ACS's in-house designer, and, in almost six years with the Northampton firm she has developed her talents to make the best use possible of the design software available, so that she can transform the client's ideas into a carefully rendered presentation of how their new space will look.
Things have changed over recent years – there was already a shift in emphasis pre-2020 – and the pandemic has accelerated changes in how employers view how their workplaces meet the needs of employees.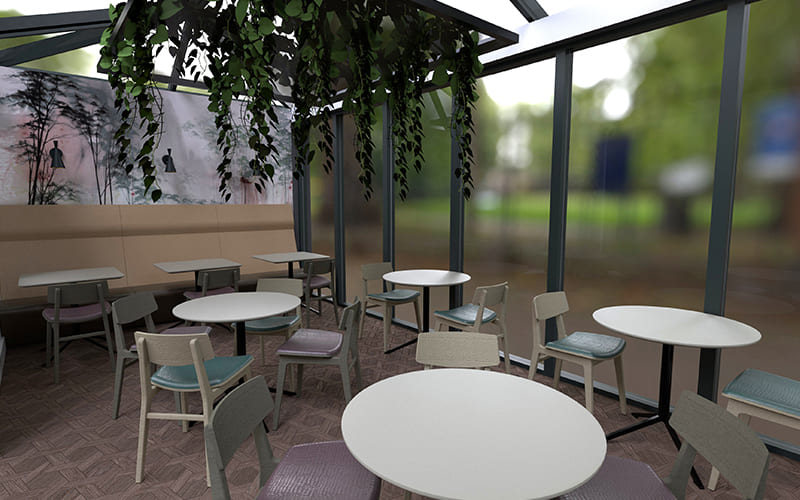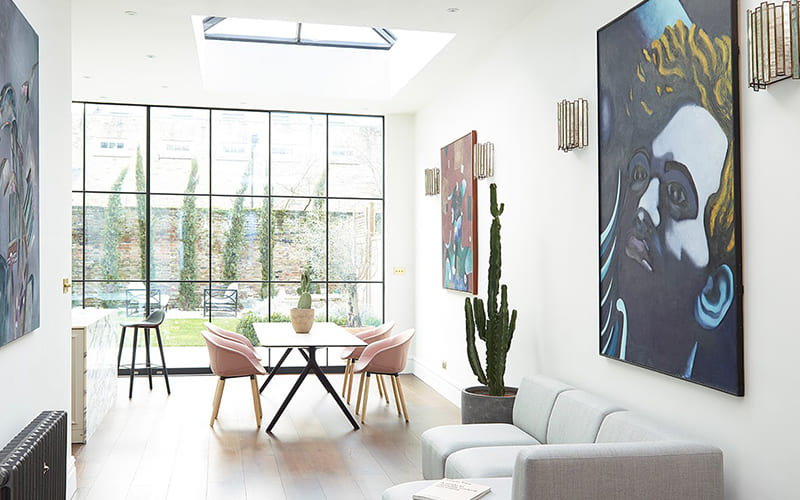 Gabi said: "Designs and needs have changed so much in the past few years. At one time, a firm might go for something quiet mainstream, or else the whole colour scheme would be built around a brand colour. These days, we really need to think about how the colour, layout, materials, and lighting add to the overall effect of a working environment. It might be something simple like a neutral colour scheme with accent colours from the firm's branding, or using natural materials for the furniture, rather than stark white or black, or it might be something innovative like including acoustic booths, or maybe soft spaces where employees can gather informally away from their desks or meeting rooms."
"And people's expectations have changed. For instance, people have come back into the office after working from home during the pandemic. At home they could take a break from their desks and enjoy a good cup of coffee from their own kitchen. So now, they want good quality coffee and a comfortable area where they can drink it and catch up with colleagues. The social aspects of the workplace have gained greater importance as our teams have been disconnected for so long." Where the ACS design team can really make a difference is with their in-depth understanding of the marketplace and current trends. Gabi regularly meets with suppliers and visits showrooms so that she's not only recommending products that look good, but ones that have been tried and tested.
Showrooms are helpful for gleaning ideas of how a space may be used – particularly important when dealing with clients who rent their office space and don't want to make structural changes but need to separate off areas for when concentration is vital, when calls are private, but where brainstorming needs a social area.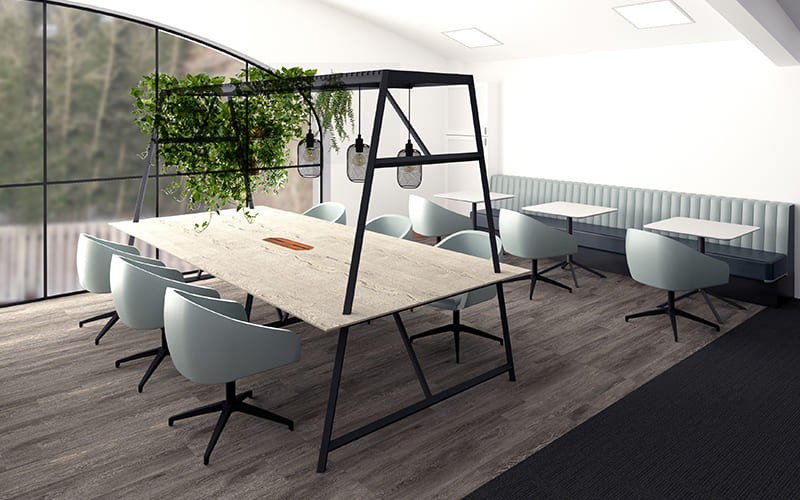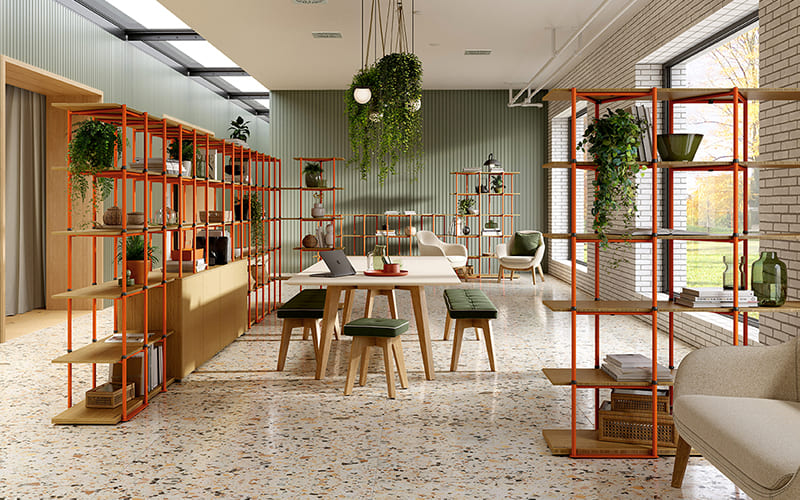 "There's a completely different approach to the office now, people don't want to be tied to their desks, they want options that suit whatever they happen to be doing for that part of the day," said Gabi, "this is called task based working".

"Acoustic booths are very popular, but they need to do the job and I can't judge how quiet and private they are without going along and sitting in one. The same goes for desks, chairs, soft seating – we need to know they are comfortable, hardwearing, and suitable to meet clients' needs.

"Armed with all that knowledge, I can begin to put together a design to present to my client."
Gabi begins with a meeting to discuss what the client is hoping to achieve, combined with, or followed by, a visit to take measurements and get a feel for the space she's working with.
From there, design software allows Gabi to create an image of how the project will look, from floor plan diagrams through to complete renders that give the client a CGI image that enables them to visualise exactly how the space will look, including examples of furniture, flooring, wall art or graphics, greenery, and lighting. Physical samples are delivered so that the clients can also make decisions about what they want to include.
"My job is to look at what inspires the client, not what inspires me, and use my knowledge to find what works," said Gabi. "I love working with software programmes to create elements that I can include and enhance the render. There are so many possibilities now, with state-of-the-art technology that we're virtually presenting a photograph of how an office will look.
"I love my work and process of getting there and get very excited when I have a presentation ready to show to the client. It doesn't matter whether they are investing half a million or few thousand pounds, it's still a significant part of their budget and they rightly expect to know what they are investing in.
"Having an in-house designer is all part of the ACS value added service. The only part I don't get to see is the installation, but I'll often invite myself in to see the finished space because the finished product is what it's all about."