A Day In The Life – Emily Hudson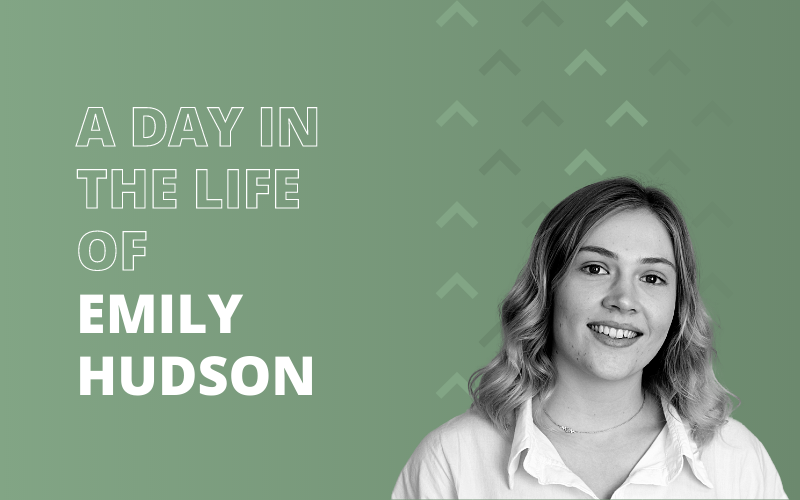 My name is Emily Hudson. I'm an Interiors Consultant and I work at ACS Office Solutions.
What do you love about ACS?
What I love about ACS is definitely the people. I have an amazing team around me and as you can see, we've got lovely office to work in. So, definitely the people and where we work.
Describe ACS in three words
The three words that I would use to describe ACS which are actually our values, attitude, commitment and integrity. I think they represent all the work that we put forward to our customers and really explain what we're about.
What does a typical day look like to you?
A typical day for me is quite varied. I wouldn't say that there is one day that's the same. Which is one of the reasons that I love this job. Quite a lot of emails are involved day to day and regularly I have meetings with a lot of new people which is great.
What excites you the most about the work you do?
The most exciting thing about my work is meeting new people. We have a vast range of different clients and exciting projects that we can look at. So, for me it's mainly meeting different people day to day and finding out new ways that we can help them.
What three people would you take to dinner?
The three people that I would take out for dinner are Dave, he's a rapper that I like. Stephen King who is my favourite author and probably Jordan Belfort or someone like that related to sales with quite an interesting story.
Describe the environment at ACS
I would say the environment at ACS is very much work hard, play hard. We get all our work done and we just have a great time together. We all get along which is nice.
How do you spend your time outside of work?
I've recently moved to London, so, when I'm not working, I'm usually out exploring the city. I love eating out at restaurants. Probably one of my favourite things to do. So yeah, trying new foods and seeing new things.
What project are you most proud of?
One of my proudest projects at the minute is one that I'm working on with Reed Partnerships. We're working to create over 50 job centre sites across the UK, which to me is just amazing to help people find their way into work.