We provide and implement technologies for a more connected, efficient, and modern workplace. Building your strategy in partnership, placing emphasis on value, agility and rapid decision-making, freeing employees to do more with less wherever they may be.
From the correct cable, to a full business strategy, we've got you covered with our comprehensive support service built and honed over our 25 years, giving you the benefits of our experience and innovative solutions, all delivered in a language you will understand.
Technology and your digital evolution should be part of your growth strategy – providing efficiency and improving productivity, and allowing you to get on with running your business.
The Backbone of your Business
Let ACS take complete responsibility for your IT. Whether resolving issues remotely via our responsive help desk, maintaining your IT infrastructure, monitoring your ICT systems or carrying out on-site support, our team works 24/7 to ensure that your business always gets the best use of its IT systems.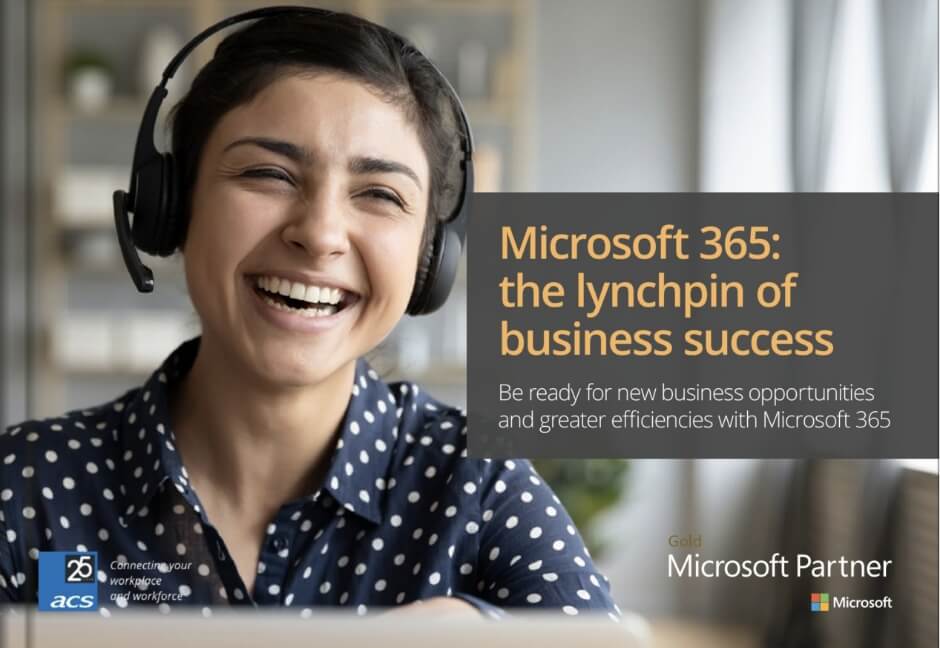 Microsoft 365: The lInchpin
to business agility
To overcome new challenges and maximise opportunities, choose Microsoft 365. With applications including Outlook, OneDrive, OneNote, SharePoint and Microsoft Teams running alongside powerful cloud services, device management, and advanced security, you get one streamlined, connected experience. Download the eBook.