Creating a True Dynamic Workplace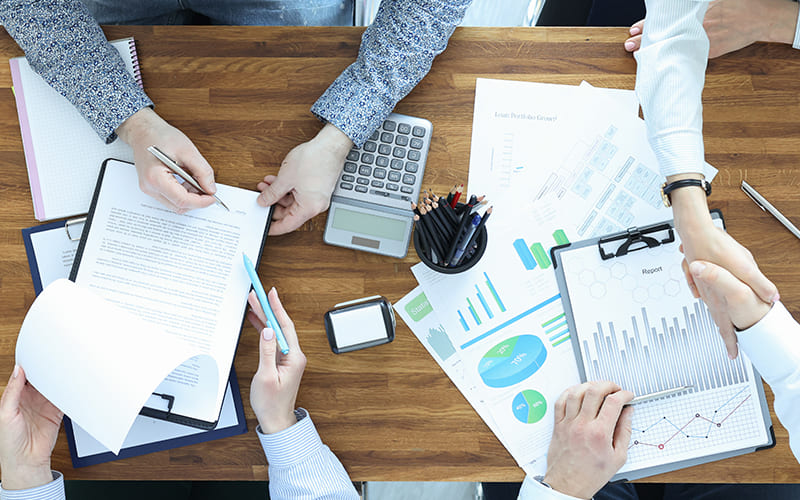 Prepare Your Business For The 'New Normal' Of Dynamic Working
As we businesses continue to adapt to the (and I apologise for using the phrase) 'New Normal', many of us are embracing a new Dynamic Working style approach to life.
Whilst it has been aptly demonstrated (even to the most reluctant adherent to the cult of presenteeism) that work and business can indeed be conducted outside of the office, most people recognise that the office will remain the best place to train new people, foster creativity and impart an organisation's values and culture.
What is Dynamic Working?

Dynamic Working offers the prospect of the best of both worlds – we meet the demands of our people to enjoy a better work-life balance, lock in the productivity gains a quiet home office may provide to those with the space enjoy it, whilst ensuring we do not lose the multitude of benefits the office brings our teams.
But to make that work effectively in the real world our people need the right tools. Offices must adapt to changes in the way we communicate with our clients. Headsets are second best to having a quiet space to make a video call through Microsoft Teams. Meeting rooms need to be able to accommodate both physical and virtual attendees easily and seamlessly – we cannot have our people spending time fighting difficult-to-use video conferencing systems or hunting for the correct cables only to find the system doesn't work properly with whichever virtual meeting tool is being used – be it Teams, 8×8, WebEx or Zoom.
This is where our Device-as-a-Service model as a means of providing clients with hardware without them having to buy, configure and manage it, pays dividends. ACS have found that by having the Device-as-a-Service arrangement, tailored with end-to-end ACS services and support, clients receive a more cost-effective service than if they purchase the devices upfront.
And the devices we put in our people's hands must be flexible as well, suitable for use at the desk, in the boardroom, client-site or on the move (train journeys do still exist!). Whilst a cumbersome workstation replacement laptop might have fitted the bill for the occasional foray out of the office in years past, in a world where most people are shifting from home to office several days a week, we need devices that are easily unplugged and light but powerful.
ACS 365 & Microsoft 365 Surface Devices Perfect For Dynamic Working
Microsoft's range of Surface devices are ideal for this. According to Forrester Research, Microsoft 365-powered Surface devices give users up to five hours in weekly productivity gains, with up to nine hours saved per week for highly mobile worker. They offer one-cable connections to dock/undock, are incredibly portable and offer a range of form-factors to suit almost any need. It helps as well that they are built by the same company that has created an unmatched set of collaboration tools in the Microsoft 365 suite – clearly these two products are designed to work together beautifully. Using Device-as-a-Service offerings we can affordably equip our team without tying up precious capital.
The Microsoft 365 suite too enables our organisations to work in this flexible way, bringing all the tools into one place to plan a project, communicate easily, collaborate on documents in real time and, crucially, the tools to keep our data safe and secure from compromise. The Business Premium plan offers mobile device management functionality, multi-factor authentication and data rights management, which means we know our devices are secure, the users are who they say they are, and key data can be kept confidential.
ACS have been a Microsoft Gold-Certified Partner for many years and were recently awarded Surface Gold Partner status. A Microsoft Gold-Certified partner is a company that has agreed to collaborate and establish a close working relationship with Microsoft. Having that title means the company who applied itself has earned the highest standards of Microsoft's widely recognised partnership programme.
Dynamic Working offers us the potential of having happier, more productive people and ultimately successful businesses, but bringing the key elements together successfully – the right IT devices and software, strong cyber security, office interiors that adapt and enable whilst being kitted out with the right communications capabilities – needs a holistic approach.
We believe ACS are uniquely placed to guide you in this endeavour.
Contact ACS Office Solutions on: