Making Microsoft Teams available for everyone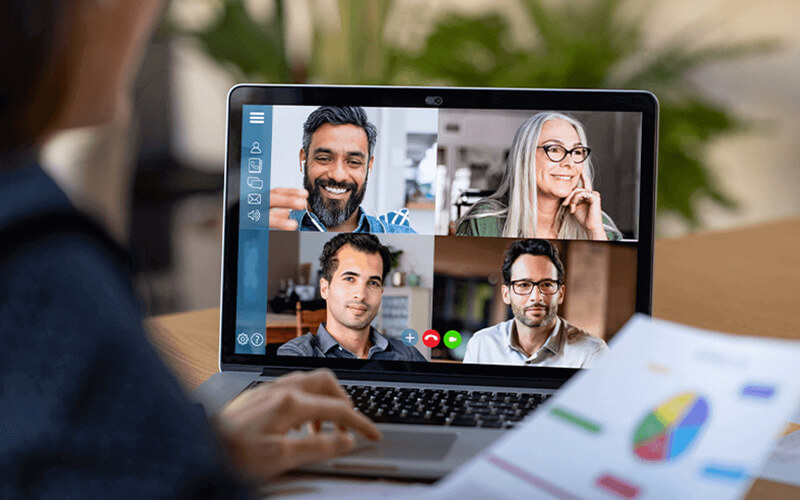 With COVID-19 continuing to impact people and countries around the world, teams and schools everywhere are moving to remote work and distance learning. Get Microsoft Teams for free and learn how to get started.
Stay productive while working remotely with Microsoft Teams
Teams across the globe are moving to remote work. Microsoft aims to keep teams connected while they work apart by making Microsoft Teams available to as many people as possible. Teams allows you to chat, meet, call, and collaborate all in one place. Contact ACS and start using Teams for free today.
Microsoft published figures 19th March stating 44m users are now working on Teams daily, a 12m increase just in the last 7 days!
So, is your workforce empowered?
Microsoft Teams can empower remote workers to chat, meet, call and collaborate in one place, wherever they're working. Meet with teams of 10 or 10,000. Host audio, video and web conferences with anyone inside or outside your organisation or go big with live events.
Chat from anywhere
Share your opinion, and your personality. Send gifs, stickers, and emojis in a group chat or in one-to-one messages.
Meet from anywhere
Instantly go from group chat to video conference with the touch of a button. Teams of 10 or 10,000 can meet in one place, no matter how many places they're in.
Call from anywhere
Never yell "who just joined?!" ever again. Use Teams calling, Phone System, Calling Plan, or Direct Routing to take the stress out of conference calls.
Collaborate from anywhere
Never do that frantic, searching-for-files thing ever again. In Teams you can access, share, and edit Word docs, PowerPoint, and Excel files in real time.
What is Microsoft Teams?
With Microsoft Teams on your PC, Mac, or mobile device, you can:
Pull together a team
Use chat instead of email
Securely edit files at the same time
See likes, @mentions, and replies with just a single tap
Customise it by adding notes, web sites, and apps
Microsoft Teams for First Line workers
More than two billion First line Workers are at the forefront of many industries. Empower them with Teams.
Maximise the impact of your First line Workforce. Empower all workers with new scheduling and shift management features.
Personalise Microsoft Teams for First Line workers
Use app setup and permission policies to create a customised experience
Create new feedback loops
Make real-time decisions based on what's happening on the ground
One single hub for teamwork
Make Teams the go-to place for your Firstline Workers' job-related needs
Keep your team connected in dynamic environments
Enable team communication with Walkie Talkie (coming soon), one-on-one and group chat, video calls, and more
Simplify the task management process
Easily distribute tasks from headquarters and reduce the burden on managers to assign and track tasks for their teams
Make training employees easy
Store resources such as onboarding policies, job-related guides, and video content in Teams
Optimise business processes
Use first-party apps such as Shifts to build integrations with your workforce management system. Provide access to your line of business apps for a customised Teams experience.
Streamline identity and access management
Microsoft Teams for Healthcare
Healthcare professionals strive to provide the best possible care in today's complex care environment. Microsoft Teams enables simple, secure collaboration and communication with chat, video, voice, and healthcare tools in a single hub.
Provide the best care possible with help from Microsoft Teams. Collaborate and coordinate in a simple, secure way with chat, video, voice, and healthcare tools all in one hub.
Connect instantly with secure messaging
Send messages, capture and share images, and relay urgent information knowing that Teams meets the enhanced security and compliance requirements for healthcare organisations
Coordinate patient care in one hub
Communicate patient updates in real-time through connections to electronic health records, line of business apps, and Office apps. Share information to organise, prioritise, and coordinate care in one hub
Collaborate with intelligent meetings
Conduct audio or video meetings with anyone inside or outside of your organisation. Engage in meetings between clinicians or staff and across departments, units, or your entire healthcare network
Simplify administrative workflows
Streamline workflows and shifts for clinicians and staff. Share announcements across the organisation to keep everyone updated on important information
Work with confidence
Is Microsoft Teams secure for healthcare?
Built on the secure and compliant Microsoft 365 cloud, Teams enables HIPAA compliance and is compliant with standards like HITRUST, SOC 1, SOC 2, GDPR, and more.
A communications solution for an entire healthcare organisation
Physicians: Connect with the people and information you need whether it's across your care team or health system, through a multidisciplinary team (MDT) meeting, or while on the go.
Nurses: Orchestrate resources and care across departments, digitize clinical workflows, and enable coordinated care with instant access to people and patient information.
Administrators: Securely communicate with clinicians and across all hospital staff, share important announcements across the organisation, and collaborate in one place.
Microsoft Teams for IT Professionals
Ensure clinicians and staff have a secure and compliant way to communicate and collaborate with built-in manageability features like eDiscovery, audit reports, and data loss prevention.
Simple for IT – Secure for everyone. 
Microsoft Teams is designed with IT in mind, providing management capabilities for collaboration, meetings, callings, and apps in one place with simple administration.
IT pros are the heroes of our connected world. Microsoft Teams has the built-in security, compliance, and management capabilities they need.
Security – Help protect your data with advanced security capabilities.
Compliance – Meet compliance requirements with support for regulations.
Manageability – Manage Teams easily with the controls and granularity you need.
Secure your information
Get advanced security controls with Microsoft Teams including data loss prevention, information barriers, retention policies, eDiscovery, legal hold, and more.
Stay compliant
Meet obligations to over 42 national, regional, and industry-specific regulations with help from the compliance capabilities in Microsoft Teams.
Manage it your way
Microsoft Teams is designed with IT in mind, providing management capabilities for collaboration, meetings, callings, and apps in one place with simple administration.
Watch our short Quick Start Video.
Join a Microsoft Teams meeting from your calendar, via dial-in number and conference ID, or sign in as a guest on the web.
The hub for teamwork in Office 365
Invite everyone you work with to chat, meet, call, and collaborate all in one place, no matter where you are.
Achieve more together with Microsoft Teams
Sign up for free – Contact ACS today