Xero Office Workspace Fit Out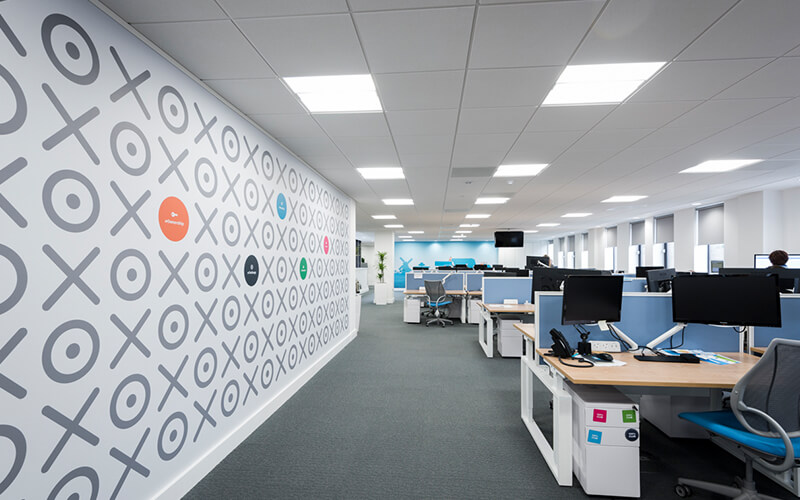 ACS was successfully selected to design and build the new Xero office workspace. One key deliverable was to create an environment that continued the high standard and reflected the company's fun and exciting culture.
Wanting to create a great work-life balance, a central hub covered in bold graphics was produced. This housed a kitchen, foosball table, and communal seating. Walking into this area and smelling the fresh bread and coffee really sets the tone.
Xero have 20 offices worldwide. Their Milton Keynes space is their European headquarters and is now boasting an office workspace filled with electric Sit & Stand desks for all. These desks were chosen for this project due to their versatile work setting. As a result, they allow each employee to work in a position comfortable to them. All the desks were supplied with either one or two screens. They also had a single laptop dock and desktop power modules, which are essential for maintaining a great aesthetic across the office.
Coupled with the ergonomic Humanscale Liberty chairs and a host of soft seating and private workspace pods, Xero's staff have the perfect environment that lends itself to modern day agile working.