Office Space In Town: Blackfriars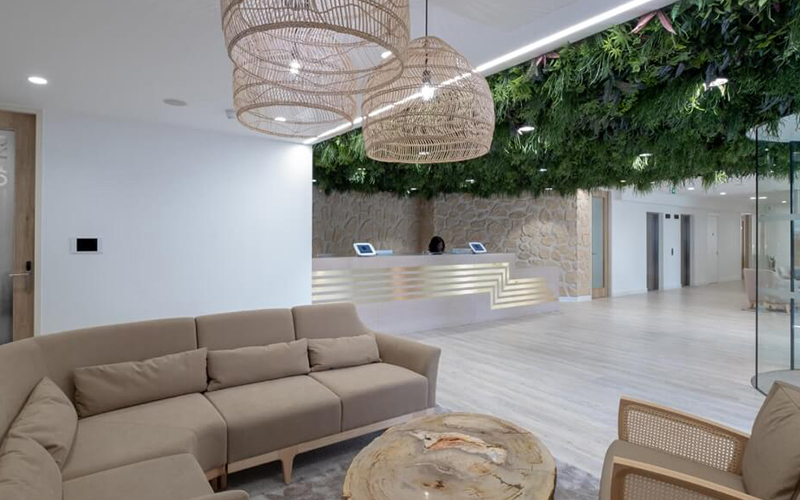 We partnered with local digital marketing agency, 123 Internet Group to create a 3D virtual tour to showcase our work with Office Space in Town. 123 Internet Group used the high-end immersive technology, Matterport. This new 3D experience enables you to create 3D and VR experiences, letting your customers explore your space from anywhere. Why Matterport?…
Captivate customers with a stunning interactive 3D experience and set yourself apart from the competition. This dynamic technology allows your audience to visit anywhere, at any time. You can also shoot, edit, and share complete 3D walkthroughs that you can distribute across the web, print, and VR.
Automated scanning – capture every dimension – automatic capture easily collects 4K photography and millions of 3D data points in a snap
One-click processing – upload with a click – the cloud does everything from colour grading, to automatic stitching of 360 panoramas
Online 24/7 via the web and virtual reality – visit anywhere, at any time
Office Space in Town is a serviced office company offering businesses and individuals workspace solutions.
To ensure the right location for your business, OSIT choose buildings in central districts of London and the provinces. Once identified the buildings are refurbished to a high standard. This is led by an experienced design team, who create a stimulating working environment for each building and client.
ACS is one of the key partners that Office Space in Town works with on new renovations. The Blackfriars, Tudor St location provided another chance for us to work alongside Sam Kopsch Studios. They supplied bespoke furniture and contributed to the project with experience and specialist knowledge. In line with designs provided by the team at Sam Kopsch Studios, ACS supplied the general office furniture, meeting suite furniture, common area furniture and all other furniture items.
"ACS has worked with Office Space in Town since our inception. They provide unique, design led, boutique serviced office space in London and across the UK. ACS's understanding and knowledge of the office environment, Audio Visual, breakout and office furniture market. Their own service teams deliver and install projects on time and to budget is second to none! I have no hesitation in recommending ACS to any prospective business moving or expanding."
– Giles Fuchs, Founder and CEO