EGLO UK Transforms with Cloud Phone Solution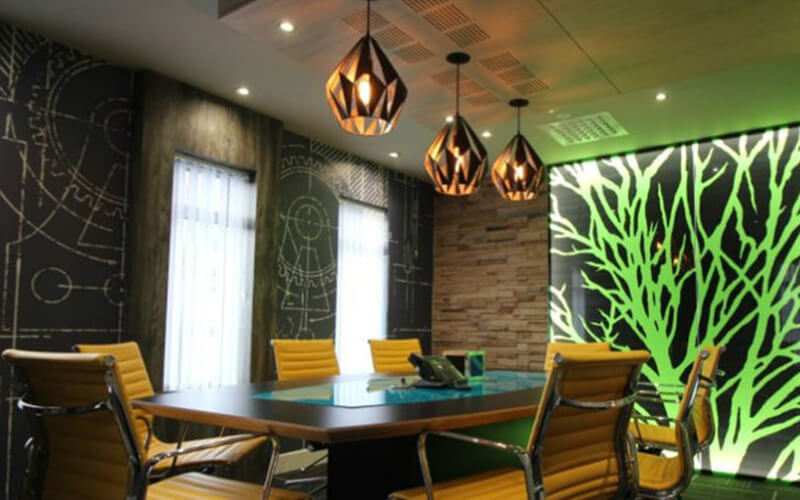 EGLO UK lights up business communications with ACS Cloud Solutions for greater efficiency and growth
Racking up mobile bills and stifling growth
Staying true to its Tyrolean roots, EGLO has evolved into a €500 million business and one of the world's leading manufacturers of high quality decorative interior lighting. Every year it launches some 1,000 new products manufactured in plants in Hungary, China and India.
The company's UK operation in Northampton is paramount to its success and growing steadily. It operates throughout the UK and Ireland right along the supply chain from manufacturers and distributors to retailers and channel partners. However, the business was being held back by poor telecommunications.
Steve Derbyshire, Managing Director, explains: "We had an internet connection that crashed three or four times a week. The phone system was several years old and just as bad. It had run out of capacity and many of the handsets didn't work, forcing staff and new joiners to use their mobiles."
Reputational price of downtime
Every time the internet connection failed the business would come to a grinding halt, creating frustration and affecting the firm's reputation. The effect on the customer experience and the company's brand was worrying. EGLO wanted a future-proof system to improve remote working and out-of-hours cover.
As a big SAP and Citrix user, EGLO had moved most of its systems and data to the cloud. "When a customer called, without access to our ERP or CRM systems we couldn't see if a product was available in stock or tell them when we'd be able to get it for them," adds EGLO UK Sales Manager, Ben Szreider. "Of course, we'd offer to call them back later, but by then they might have bought from a competitor."
Significantly better communications
Cost neutral solutions
Improved productivity and customer experience
The ACS offer was pretty much cost neutral. In fact, we get superior communications and a local area network and internet upgrade for around the same price as we paid previously.
Cost neutral fully featured solution
Previously, ACS had helped EGLO transform its Northampton headquarters, drawing office design and space planning best practice to implement a range of stylish furniture and workspace solutions. "ACS met our initial brief to create a more collaborative and productive office environment," said Steve. "So, it made sense to lean on their IT expertise and guidance as well."
After evaluating several proposals ACS recommended an 8×8 cloud solution. Value for money was the decisive factor. "We sought a top-performing solution at the right price," Steve recalls. "The ACS offer was pretty much cost neutral. In fact, we get superior communications and a local area network and internet upgrade for around the same price as we paid previously."
Installed and managed by ACS, the solution replaced traditional handsets and currently serves around 10 users. A web-based configuration manager enables to oversee the system and make changes when required.
The project was delivered by ACS on time and to budget without any disruption, despite coinciding with a major office refurbishment. Customer service teams elected to swap handsets for headsets, with mobiles for back-up when travelling or working remotely.
Smarter working everywhere
The workplace has undergone a digital transformation. "The difference with ACS cloud communications is that we can grow and run the business significantly more efficiently in ways that simply weren't possible before," adds Steve.
EGLO employees can instantly check the status of colleagues and see if they're available to take calls. Missed voicemails and desks plastered with sticky notes are a thing of the past. Instead people receive email alerts and can view, delete and forward voicemails from their PCs.
"We enjoy better relationships with our customers," says Ben. "If they leave a message, they know someone will ring them straight back. If it's out-of-hours, they can use our new portal to see if an item's in stock and place an order. Then get onto it first thing in the morning."
The company's global reach takes Ben and his colleagues all over the world. Using the 8×8 mobile app, they take their phone services with them on smartphones or tablets. They can also take part in audio and video conferences, group chats and instant messaging, while they can use soft clients to work from home if required.
Steve Derbyshire concludes: "We see ACS as a trusted advisor to our business. They're our eyes and ears in the market. If we have a question they go away and usually come back quickly with an answer."
Call our expert workplace communications team today on 0800 781 6717