DR Studios Office Fit-Out Milton Keynes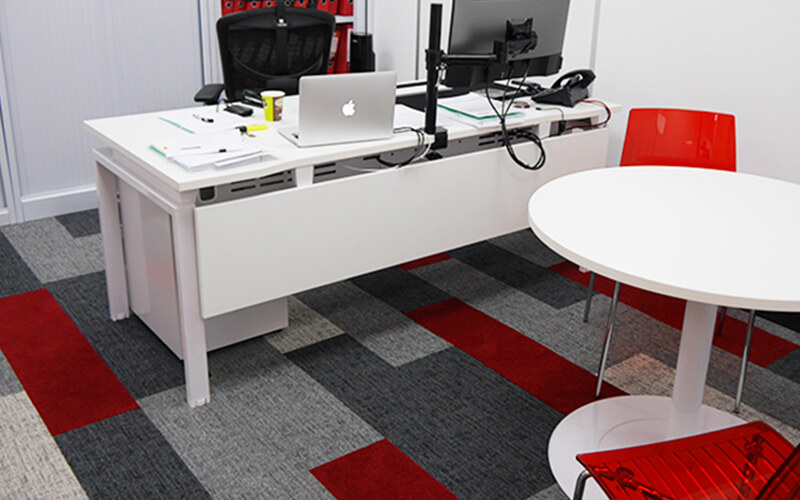 ACS creates an inspiring, bright, modern space for DR Studios
For over twenty years, DR Studios has been making critically acclaimed games that continue to shape the social simulation genre.
From Monopoly Tycoon to Beach Life and Battle Islands (which achieved over a million downloads in eight weeks), DR Studios' games have earned the developer an enviable reputation and recognition among its peers.
Following a successful office redesign for sister company, 505 Games Studios, attention turned to DR Studios' office in Linford Wood, Milton Keynes. The office was in dire need of similar treatment.
The brief
Owing to continued growth, DR Studios wanted to increase capacity and create more cellular offices. They also wanted to use their existing office footprint to provide more meeting space.
The talented, young team at DR Studios were at the time working from an office that was dated and dark. It offered little inspiration for the design and programming work being undertaken.
In order to motivate staff, attract new talent and continue developing genre-defining games, DR Studios recognised that it needed to modernise its existing office.
The ACS solution
The ACS team worked closely with the DR Studios management team to plan the new office space. They ensured they were involved throughout the process.
The existing office footprint was reviewed and a design created that would meet the game developer's requirements, in addition to incorporating stylish, modern furniture and corporate branding.
Part of the plan involved adjusting the position of the offices so that large glass partitions could be installed. Due to this change more light could flow through the building. Combined with daylight LED lighting, this dramatically improved the ambience and working conditions for staff.
The implementation
In order to minimise disruption to the busy DR Studios team, ACS called on their flexible approach. This was to ensure half of the office could be refurbished while the other half was still in use.
This enabled the DR Studios designers and developers to continue their work undisturbed. Therefore, lowering the cost of implementation and ensuring a seamless transition for employees.
The project wasn't without its challenges, but small issues with the building itself and suppliers due to a re-location did nothing to halt progress or delay completion. Indeed, the project was completed on time and within budget.
The result
Completion of any redesign should always result in a happier team, and that was certainly the case at DR Studios. Thanks to a much brighter office and a less crowded floor plan, offering more space throughout the building, the team now has the space to grow.
Full cable management ensures desks are tidy and the floor-space remains safe. Modern twists such as the concrete effect in meeting rooms adds interest and an aesthetically pleasing contrast against the red and grey planks placed throughout the office.
The new office will enable DR Studios to forge ahead with their rapid growth. This ensure the team continues to develop incredible games in the most inspiring of surroundings.