CDS Global Case Study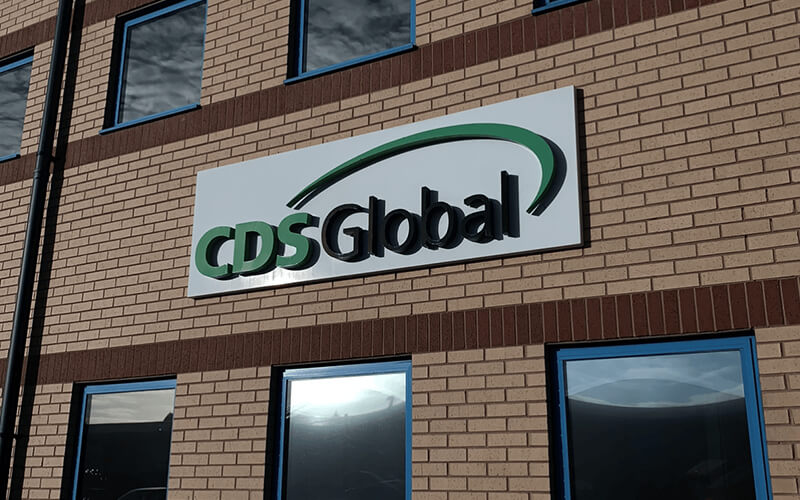 CDS Global is a business process solutions provider that uses the power of data and technology to support an entire consumer lifecycle and has done this for over 45 years. They were looking to refresh their second-floor office space, providing a more vibrant and modern work environment and to bring the workspace up to date.
Despite having a challenging budget ACS hand selected high-quality products that were value alternatives to other items on the market but still maintained a strong look and feel.
An office reorganisation allowed CDS to improve their layout with the goal of increased productivity and creating a collaborative working area.
They wanted to move their entire IT department to the second floor of the building which was currently configured sales and the call center teams, providing them with a modern looking office, with minimal disruption to all departments.
The ACS solution included supply and installation of flooring, new desking and huddle spaces on the second floor. The integration of additional power sockets and data sockets throughout, supporting the new configuration and reinforcing their IT infrastructure.
"The new area is completely different to any working space that CDS have or have ever had in the building before. We are already in the process with ACS of bringing the rest of our workspaces as up to date as the second floor is now stylish and easy to work from". – 

Tom Eldridge, Finance Director at CDS Global
The team at ACS reconfigured the office using Bench Desking from Claremont Centre– finished with White Tops and Black Leg Frames, for the perfect set up for their 56 employees. The Bench desk has a modern design and is fully adjustable, it is perfect for teams and individuals to use for spreading out and for coming together. Bench is dependable, durable and distinctive, a practical solution to the way we office work today, adaptable to change yet timeless in design.
ACS replaced the old flooring and introduced flooring by Interface. Works Dash Cobalt are durable 50x50cm carpet tiles perfect for large offices with many employees and heavy footfall. If a single carpet tile gets damaged it can easily be replaced without high costs or disruption.
ACS aligned multiple services to provide furniture, interiors and cabling.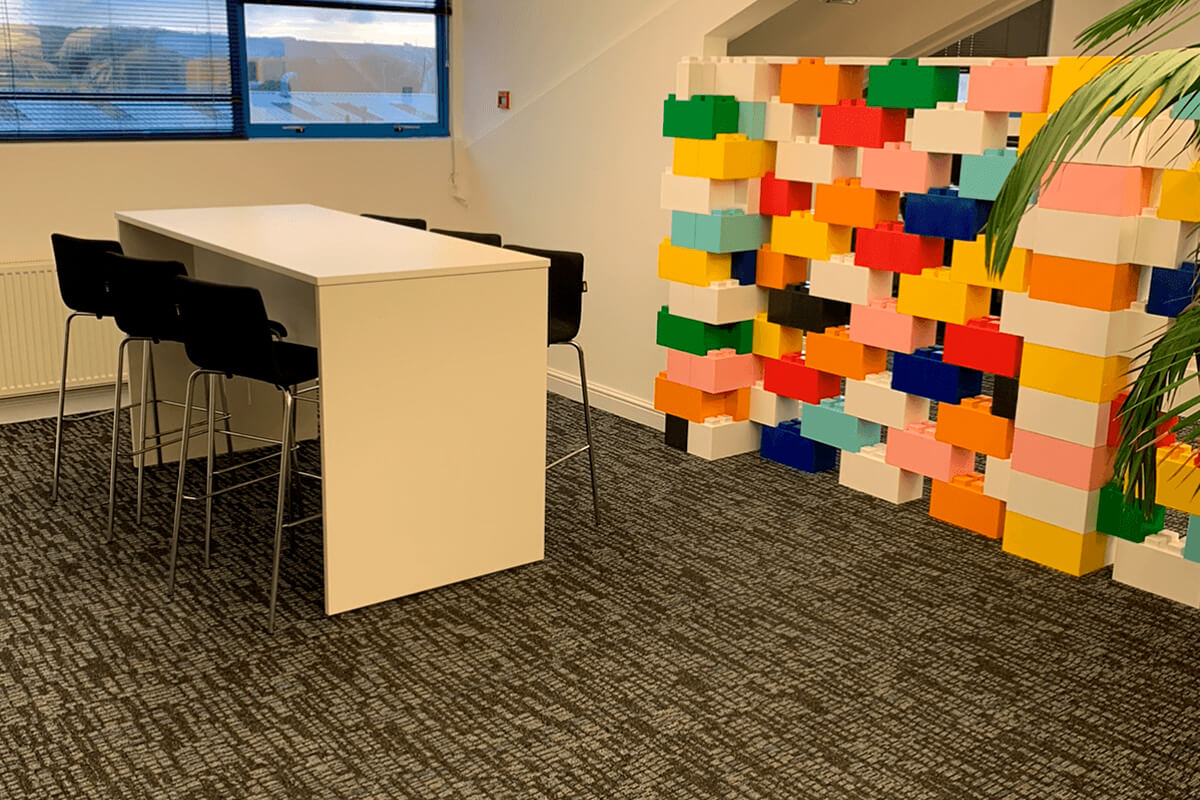 The result
ACS hand selected products that CDS loved, including Mesh back chairs by PSI to help seat the 56 employees that sit on the second floor. The mesh chair has a synchro mechanism and choice of optional headrest. Seat slide and sculptured ratchet height adjustable backrest come as standard, a novelty for a mesh seating product and the perfect solution for a business with a high number of employees.
CDS were very impressed with how ACS organised everything, from the thoroughness of the designs and plan, the smooth fit out process and the minimum impact that was had to the working office during the install.
ACS are experts in workplace design, so they incorporated bespoke furniture such as the Lee & Plumpton Planar Tall Table with Vibe Stools by ORN, this area is separated from the rest of the office floor by a large Lego wall to divide the space and create a defined area. This division has created the perfect break out space and can be used for small meetings and lunches.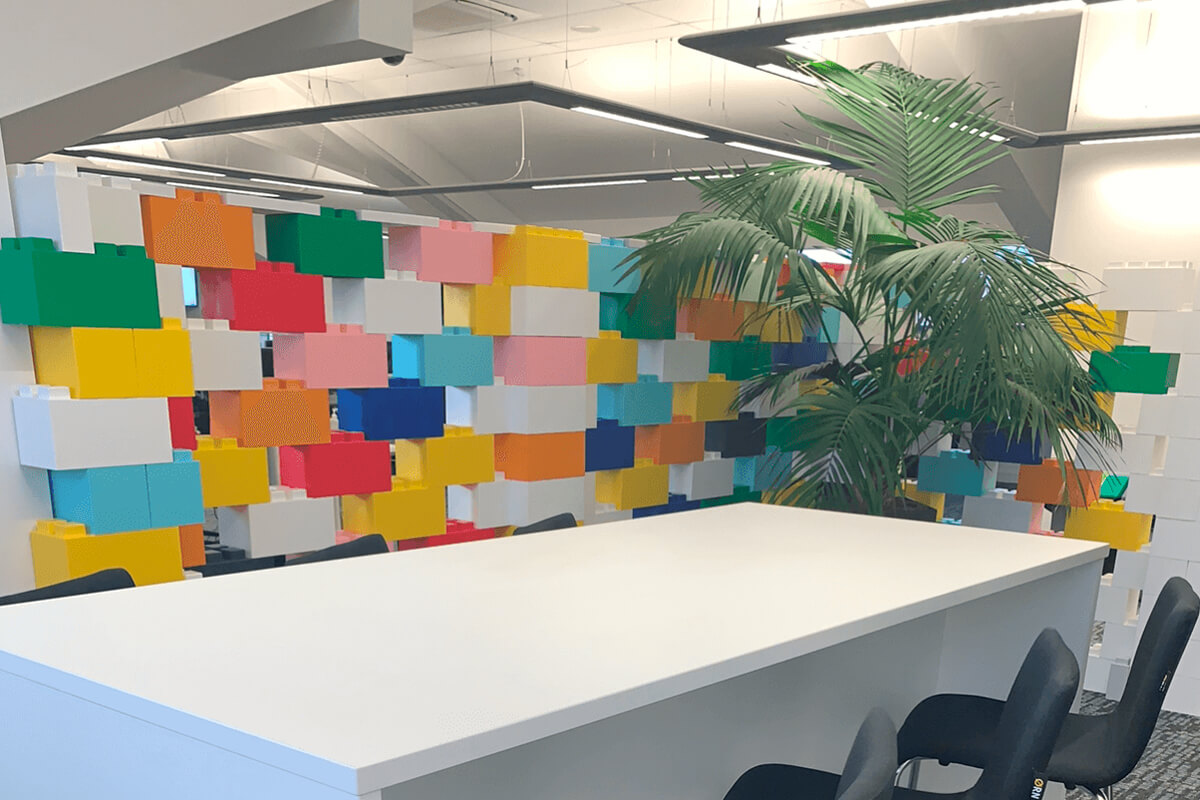 "We would highly recommended ACS to future clients and tell them that they would receive a top-level service at a great price"

Tom Eldridge, Finance Director at CDS Global