Carlsberg Northampton Canteen Design and Fit Out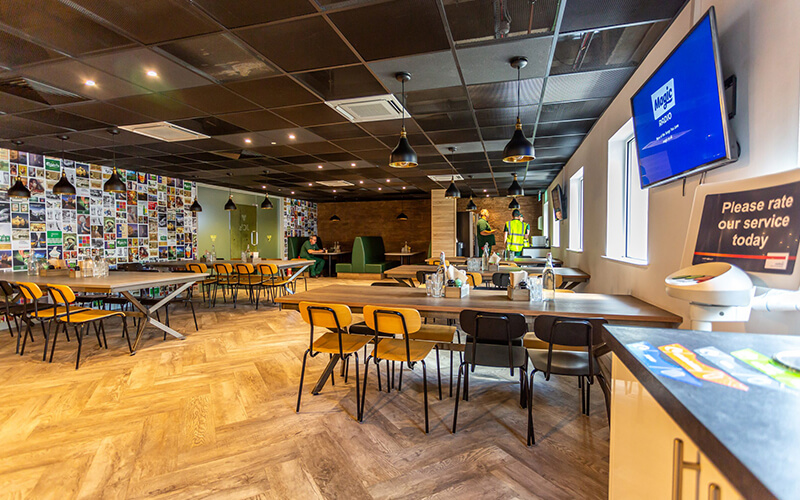 A lot has changed since J.C. Jacobsen shipped the first drop of Carlsberg to the UK in 1868 – but their founder's dedication to bringing people together through better beer burns as brightly as ever. Across sites, including Northampton brewery and HQ and customer contact center in Leeds, Calrlsberg's 700-strong team work with passion and dedication day in, day out.  Whether brewing, packaging and delivering, or managing a latest innovation, Carlsberg is dedicated to providing customers with the support they need and making sure their beverages are, well, better.
ACS Office Solutions was selected to design and fit out Carlsberg's Learning and Development suite (L&D) in the brewery. The primary objective being to provide a dedicated area for Carlsberg employees to be undergo internal training and courses.
In addition, ACS worked alongside Lockhart's catering to design and fit a new staff canteen. In keeping with theme of Café Carlsberg in Jacobson house, the brief was to create an industrial rustic feel which encorporated their core brands.
The result was a project delivered on time that met the brief, and an environment that the Carlsberg brewery employees love and enjoy.