Acoustics Is All About People, Place and Purpose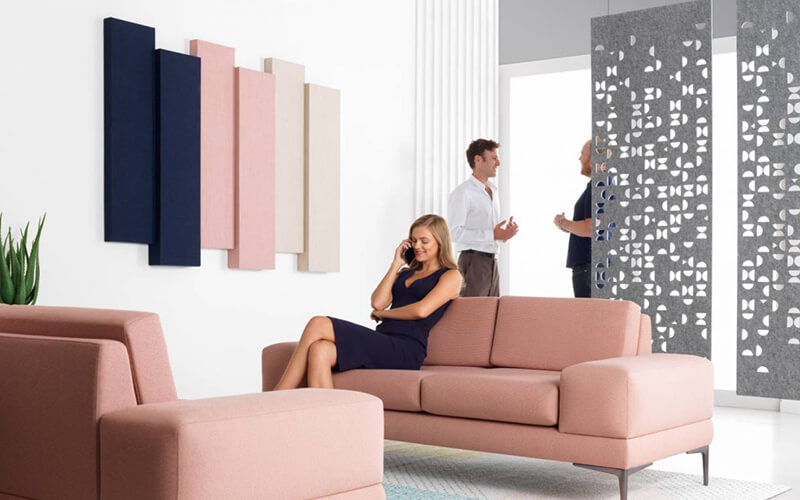 A criminal mistake to make during an office relocation, a refurbishment of an existing space or the design of a new office is to bypass the acoustics.
Now for many people, the subject of acoustics is one of the dark arts of office design, but it doesn't have to be.
You've probably heard it before and it's true, for office environments to be as productive as many of us would like them to be, the acoustics must be taken seriously. Not, "oh, we'll sort that out if the budget allows once the project is finished."
When it really comes down to it, good acoustics solutions help balance the emotions of those working within a space. Acoustics is all about people, place and purpose.
People
Sound, in general, has a huge impact on whether people have a negative or positive association with a particular space. A positive soundscape improves our effectiveness, it aids our well being and increases our enjoyment of the space that we are in. A negative acoustic environment, however, inhibits our productivity, reduces our comfort and is known to increase stress levels.
"Loud sounds and prolonged exposure to certain noises trigger physiologic stress responses in our bodies – such as spikes in blood pressure and heart rate". Source
Place
In order to create an effective and appropriate acoustic solution, we have to be fully aware of the space in question and its function. Equally, the acoustic products being considered for the should enhance the palette of the interior designer and not restrict the visual integrity of the scheme.
Purpose
People can accept different soundscapes if they are appropriate to the task being completed within the space. The buzz of a breakout canteen encourages us to socialise and relax, whereas the same noise level in an office work area would cause disruption. For a workplace to be truly productive, the acoustics must be designed in a way that is appropriate to the function of each area.
You might be thinking, that is all well and good, but where do I start when it comes to finding the right solution for different spaces?
This is where ACS's Trusted Partner Ocee Design come in.
At Ocee Design, we have developed a collection of acoustic solutions that are simple to configure, simple to install and can be tailored to suit any environment. Our team of specialists can assist in finding the appropriate acoustic solution for the various environments within your office space.
Call our expert workplace interiors team today on 0800 781 6717