Silverstone Heritage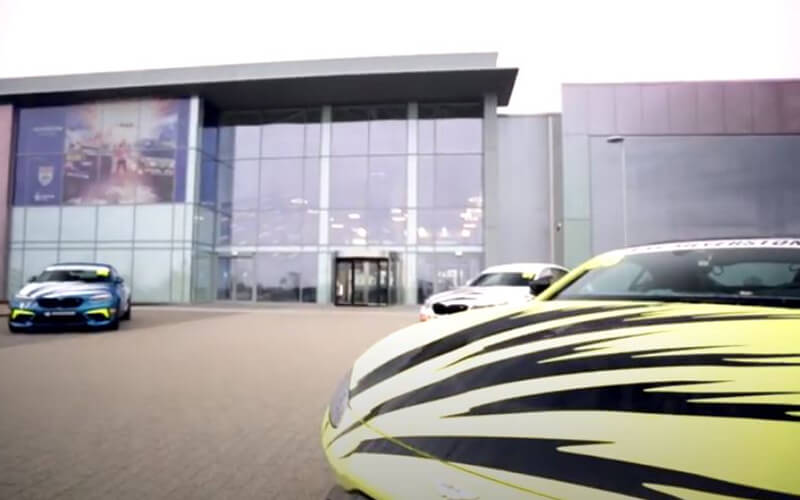 ACS implements discreet, super-simple AV solution at the Silverstone Experience
Billed as "Britain's biggest new attraction", the Silverstone Experience sits in what was once a hanger within the iconic Northamptonshire racing circuit.
Beyond the opportunity to delve into the history of racing legends and get involved in lots of petrol-fueled family fun, the building also houses state-of-the-art conferencing facilities for businesses who want to make regular meetings something far more exciting.
Having worked with Silverstone IT department for a number of years, ACS were the obvious choice to provide the Audio-Visual experience for Silverstone Heritages' Educational Classrooms.
These classrooms are key for training, corporate hosting for schools, businesses, charities throughout the UK.
The Silverstone Experience building was essentially a new build, therefore the brief started with the requirement that the ACS team would need to work in and around other contractors the building company.
Timescales were, consequently, tight, and ACS needed to be as flexible as possible as the project progressed.
The key requirement was the implementation of an AV studio that would be a rich environment for learning, conferencing, and virtually any type of meeting. This demanded a bespoke solution and required the experience of the ACS team to listen to Silverstone's requirements.
ACS worked very closely with Epson throughout the project to provide a bright, bold, and slick AV solution. The Epson EB-2247U widescreen projector boasts outstanding quality display and includes a wide range of connectivity options such as dual HDMI and wireless LAN as standard. The Multi-PC projection software makes it possible to connect up to 50 computers and partition the screen for split-screen projection capability too, offering far better cost-effectiveness and flexibility than a flat-panel display.
A challenge lied in creating something that was both user friendly and non-obtrusive.
Utilising the Neets 7" touch panel control system, ACS were able to develop an interactive solution. This single-interface controller enables anyone to access the recessed projectors, screens, and black-out blind system.
By implementing a discreet drop-down platform for the Epson projectors controlled entirely from the Neets touch screen, the ACS solutions enable the entire AV solution to disappear from view when not in use.
In order to bring all of the Audio Visual elements together, the Silverstone Experience AV room is teamed with a Barco ClickShare solution. This enables users to wirelessly connect PCs, Macs, or mobile devices to the screens in the area.
A mobile solution was also required to enable the fluid movement of the AV technology between training rooms. For this, ACS supplied an 86-inch touchscreen that can be wheeled around the building and set up wherever desired. Featuring a whiteboard, internet connectivity, and cloud storage with Microsoft Office 365, the screen is the perfect mobile accompaniment to the fixed AV solution implemented by ACS.
Thanks to a close partnership with Epson, ACS continues to expand the AV solution into other areas of the Silverstone Experience building.
Silverstone Heritage has already received over fifty enquiries for the use of the AV space, which is well above its target. As Rob Parkes, Head of Commercial Operations, explains, "I think this is due to the ease of use of AV and IT that ACS have supplied to us."
It isn't just customers who love the new room, either. "Our staff loves it," enthuses Rob. "ACS were great at understanding what we wanted, but also understanding that sometimes we didn't know what we wanted, and I think that's what you have to remember; they have the expertise that's of great value, rather than a desire to sell you anything they have to hand."