O'Riordan Bond – A Partnership Based on Trust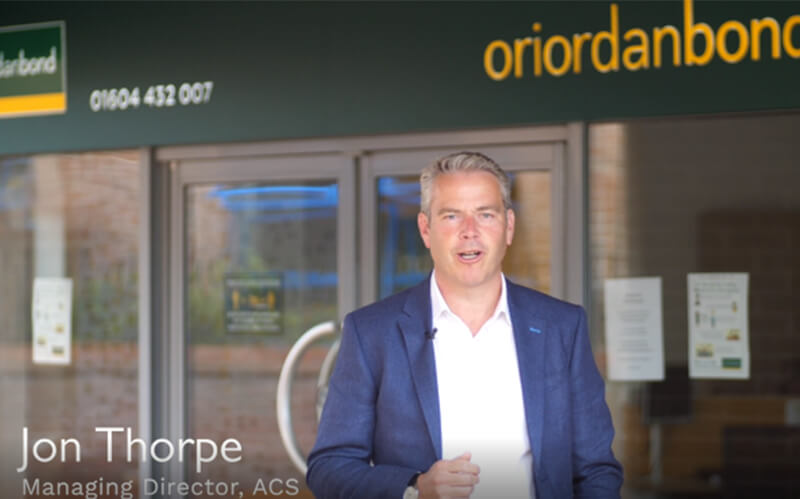 Sales, lettings and property management agency O'Riordan Bond faced the challenge of maintaining a highly local profile and personal service in a technology-led world and ACS Office Solutions were able to make that happen thanks to its comprehensive range of services.
Recent months have seen a refresh of each of the agency's eight offices to modernise the premises, provide a more informal and welcoming feel for visitors, and to ensure all branches reflect the company brand.
At the same time, ACS has provided a tailored telephony and technology system that helps O'Riordan Bond's teams stay connected, access data in the office and remotely, and so better serve its customers.
Gabija Holmes Office Planning Consultant at ACS, said:
"The client wanted a corporate look, reflecting the ethos and branding of the company, but also wanted something contemporary and suited to the modern market. As well as the traditional desks, they now have small meeting areas that are less formal and ideal for sitting down with customers and discussing their needs in depth, and with a little more privacy than across a desk.

"It gives them more personal engagement with their visitors and more flexibility as it also opens up the possibility of hot desking for staff moving between offices."
David Szreider, Communications Sales Manager, added:
"When we sit down with a client to discuss telephony and technology we know that they are relying on us, as experts, not to oversell, but to come up with something that suits their needs and is relevant and within their budget."

"We've upgraded O'Riordan Bond's system with services from EE, 8×8 and CityFibre so that they have a modern, accessible system that maintains local numbering, so that each branch keeps its identity, but that is joined up and helpful when staff are communicating with one another and accessing data."

"As a managed service client, they also have the peace of mind that our engineers are on hand should they have any queries or if something goes wrong."
Simon Bond, Joint Managing Director of O'Riordan Bond, said:
"We were ACS's first client 25 years ago and we have done business with them ever since. It's a partnership and it's based on trust. We know that we can tell them what we want and then allow them to go away and come back with an IT solution that works for us."