Microsoft eTraining Learning Platform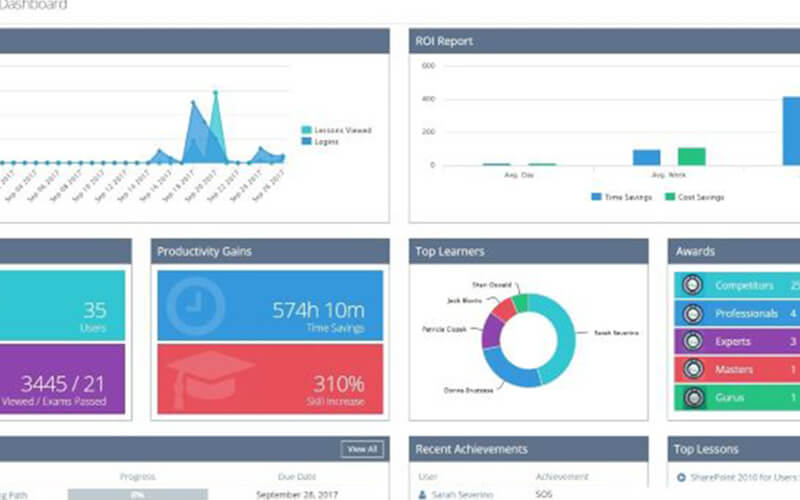 Welcome to Microsoft eTraining with ACS
As a trusted IT Support provider to many UK businesses, ACS have made some upgrades to the services available to clients and as of March 2019 our Managed Services Clients* will automatically benefit from free access to our Clip eTraining Learning Portal, providing organisations across Northamptonshire and beyond with their very own Microsoft  Expert.
Ensure you stay up to date with the latest versions Office and Windows applications and use the intuitive and easy to use ClipTraining DashBoard to manage you and your team's learning. Realise the full potential of the latest versions of Office and Windows. And motivate, recognise and reward proactive learners.
The ClipTraining Library offers your business its very own Microsoft Expert, by your side, and accessible at all times.
Watch the video for more…
Learn what you need, when you need it:
All lessons have been created by Microsoft Most Valuable Professionals and industry experts
Courses are reviewed monthly, bi-monthly and bi-annually and paired with Microsoft's Roadmap
Test and improve skills with quizzes and exams and earn a Certificate of Achievement
Empower employees to use a course library that has an easy to use and intuitive design
Dashboards provide a clear picture of achievements and guidance
Utilise enhanced reporting, simplified controls and powerful features
Guide and track your team's learning experience and create customised assignment.
Call our expert workplace technology team today on 0800 781 6717
* For managed service customers with ACS AEM agent on user devices and where ACS provide end user support.