HP WOLF SECURITY – ADVANCED SECURITY IN-THE-BOX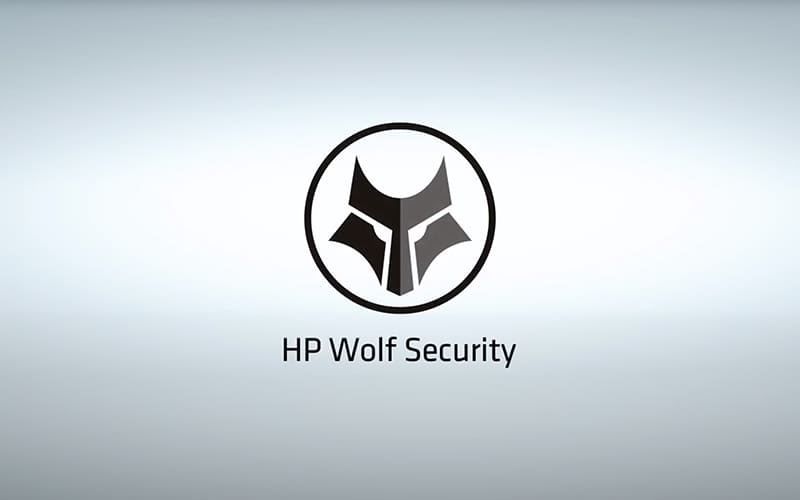 ARE IT RESOURCES LIMITING YOUR PROTECTION?
• Preinstalled at the factory
• No IT configuration required
• No need to buy aftermarket AV
• Preinstalled and already running
AI-BASED PROTECTION AGAINST KNOWN & UNKNOWN ATTACKS
• No virus definitions needed
• AI predicts malware behaviour
• Operates without internet connection
• Traditional AV software will not detect unknown same-day attacks
• No need to update virus definition files
ISOLATES YOUR BROWSER, EMAIL & FILES FROM THREATS
• Isolate's browser pages and files from Threats such as Ransomware and Keyloggers
• Ransomware is isolated
• Isolation catches threats bypassing traditional AV
FACE THE FUTURE WITH CONFIDENCE
The world's most secure and manageable PCs are designed to be resilient against the attacks of tomorrow.
HP ELITEBOOK 845 G8 PRO SECURITY EDITION
Designed for how you work – The HP EliteBook 845 is built for how you work today. This easy to carry ultralight and thin business PC comes with an 85-percent screen-to-body ratio and a quiet and comfortable keyboard to work on.
Protected by HP Wolf Security – HP Wolf Security for Business creates a hardware-enforced, always-on, resilient defence. From the BIOS to the browser, above, in, and below the OS, these constantly evolving solutions help protect your PC from modern threats.
Power, connectivity, long battery life – How we work is evolving quickly. Help drive connectivity and productivity with a premium AMD Ryzen™ Processor, gigabit-speed Wi-Fi 6, and long battery life.
This Elitebook is powered by AMD Ryzen Pro processor which includes AMD Memory Guard, a transparent system memory encryption (OS and application independent DRAM encryption). It provides a cryptographic AES encryption of system memory helping to mitigate cold boot attacks and allow the PC to be used as intended. Users do not need to shut their PC off in order to protect sensitive data.
• The world's only processor family with full memory encryption as a standard security feature.1
• Helps secure your entire system memory with AMD Memory Guard
• Helps defend against cold boot attacks with real-time encryption and decryption of all your system's RAM managed by the AMD dedicated security co-processor
• As a result, no data can be extracted from the data module in the event the device was lost or stollen.
1.For general business laptops and desktops the AMD Transparent Secure Memory Encryption feature is included in AMD Ryzen PRO and Athlon PRO processors