DNG Case Study for IT Support in Northampton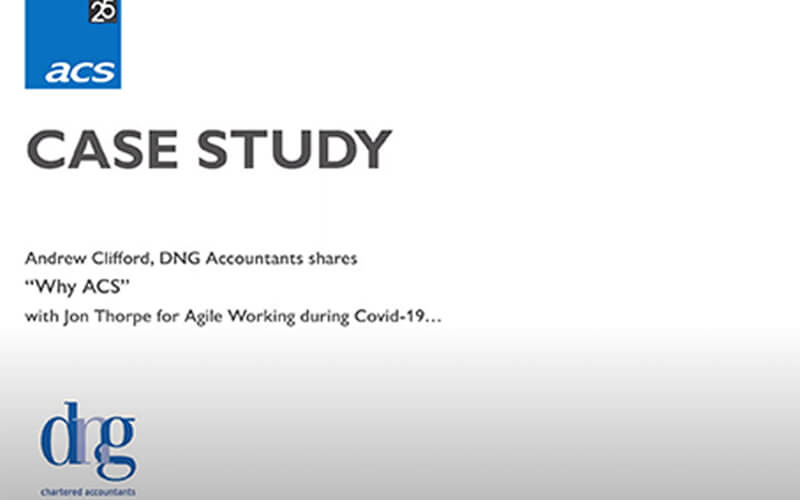 DNG growth required the right partner
DNG (Dove Naish LLP) is a well-established firm of Chartered Accountants with over 60 years of experience. Predominantly based in Northamptonshire and the surrounding areas, they also have a strong and very diverse client base throughout the UK, private clients and sole traders up to international groups. 
DNG had good IT support previously, but as they started to grow, it became apparent they needed further capacity, resource and time. A need to upgrade servers, a growth strategy particularly in the area of cloud accounting and software infrastructure (Windows) at the same time became a sanctioning factor and DNG engaged in a search for a new partner. 
Having such a long history DNG recognised a kindred spirit in ACS who are currently celebrating a quarter century of trading. It was clear to DNG that ACS could provide the expertise and ability but early in the process they could see the supportive nature and informative attitude of the team would be a good fit.
Andrew Clifford, Partner at DNG said,
"The team there are very down to earth and very supportive and were able to speak in a language that we understood because at the end of the day, we are accountants, we are not IT advisors". 
Throughout our burgeoning relationship DNG have adopted Microsoft 365 suite and upgraded to Citrix. This was fortunate timing though as during this process the UK was forced into Lockdown. With only minimal experience, all of a sudden everyone was working from home and that brought its own additional challenges. Again, Andrew states,
"It went, in the circumstances incredibly well, and that was down to the support that ACS gave us. I know it was very difficult for the team at ACS, to not only deliver a new system and a new service to us, but at the same time help us get all of our staff home and working efficiently and also dealing with your own problems as well". 
Microsoft Teams has been invaluable since lockdown, enabling the business to function throughout the difficult period and continues to be a success.  
It has been a considerable change for DNG, not only a new system, new software but a new IT provider and all during the lock down period. ACS, pride ourselves on the level and quality of our service and support, but we feel Andrew provided the perfect summary;
"ACS never hesitated to help us, to give advice whenever it was needed and that was important because one of the key things we were looking for was to work with an IT firm who would support us for the long term, and with whom we could build a very close relationship".