Cave & Sons Put Their Trust in ACS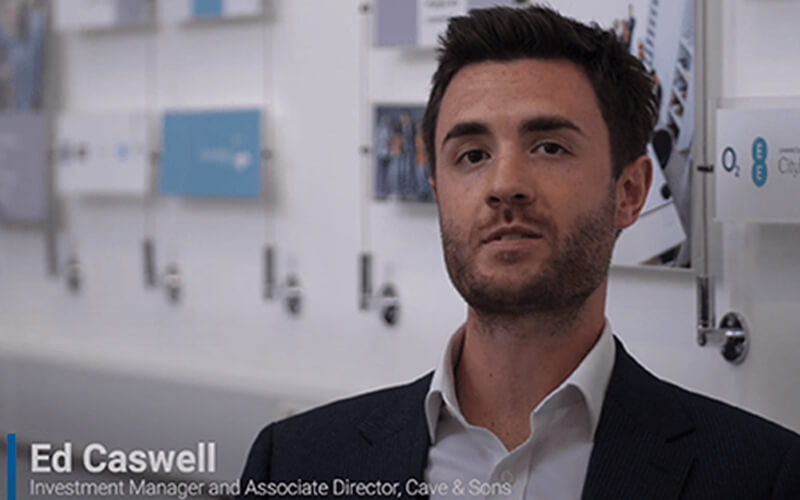 Data security is paramount for the County's leading financial services advisors Cave & Sons, where sensitive information is handled on a daily basis and clients put their trust in the firm to ensure their transactions are safe and secure.
ACS and Cave & Sons have worked in partnership for the past 14 years, with ACS ensuring that the Rushmills firm benefits from not only the best in up-to-date technology, but also has the support it needs from a Service Delivery Manager so that the team feels confident and comfortable with the systems they're using.
Since early 2019, Christie Lambert has acted as ACS Service Delivery Manager for Cave & Sons, holding quarterly meetings in order to assess what is working well, what needs changing and to make sure that everyone is happy with how the system works for them.
Christie explains: "Those meetings are designed to talk through what is working well and check that the clients needs are being met. If there are any issues, we can look at what is available to help make the process run smoother. We don't expect our clients to have an in-depth understanding of the technology, that's our role. From the outset, we discuss what they want or need to achieve, and then advise them on what solutions there are, and how it specifically applies to their business. We can recommend on new systems or functions that are becoming available, keeping them right up to date."
Building a relationship with a Service Delivery Manager means that Cave & Sons have another key point of contact, someone they know well and who knows their business and who is touching base regularly just to make sure everything is going well.
Where there is an issue and a critical ticket has been raised with the helpdesk, Christie will usually react to that with a phone call just to reassure her client that the problem is being dealt with and act as a link between the engineers and the team at Cave & Sons.
"Our aim is to work in partnership with the client so that we understand their needs but also how they work as a company. Cave and Sons is constantly changing and adapting and we have to respond to that so they get the best possible service."
Ed Caswell, Investment Manager and Associate Director, says:
"As a financial services firm, data security could not be more important. Our price feeds and our connections to the market come via the internet so without that technology, we wouldn't have a business. The ACS helpdesk is fantastic, knowledgeable and trustworthy. We meet up with a Service Delivery Manager quarterly to discuss all things IT related and that informs our IT strategy going forward."
Caves also use Datastore365, part of the ACS group, for Business Continuity Planning with back-up solutions which further gives them all the assurances they need.