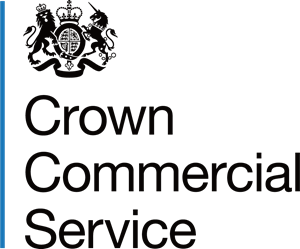 Launched in July 2021, this new agreement builds on the success of the Technology Services 2 (TS2) framework, adding refinements to the Lots and making it easier and more efficient for customers to procure IT services.
The Technology Services 3 framework enables customers to procure information and communication technology services across the entire lifecycle; from strategy through to transition and operational deployment.
"We are delighted to secure a position on Technology Services 3 which we see as a key component to our Public Sector growth strategy.
It adds to a growing portfolio of framework positions we hold with Crown Commercial Service including Technology Products and Associated Services, Technology Online Purchasing Content, Digital Outcomes, and G-Cloud.
Collectively these allow us to bring our entire portfolio of Technology and Security services to the public sector and we are excited to bring the strength and agility we have within ACS to assist the public sector on its digital transformation journey".
Stephen Harley, Presales Director, ACS
Philip Orumwense, Commercial Director and Chief Technology Procurement Officer, Crown Commercial Service explains;
"Technology Services 3 has been designed and developed using an extensive discovery and consultative process with many of our customers, suppliers, and partners. This framework truly reflects and represents their expectations and provides the platform for the country to build back better with the right mix of quality and innovative suppliers, including SME providers.
"This is another example of how CCS is putting customers at the heart of everything we do to help support the public sector to continue on its digital transformation journey."
ACS are assigned to lots:
Technology Strategy and Service Design
Transition and Transformation
The agreement will include but not be limited to the following technology support services:
Hardware management and support.

Software management and support.

Network management and support.

Enterprise security (Security Operations Centre – SOC services).

Technology service discovery.

Technology service disaggregation.

Transition and transformation of existing technology services.

Technology strategy & service design.