Let's talk
connectivity
As we all continue our return to the office, with us we bring newly adopted ways of working. Embracing virtual meetings and remote collaboration, as well as overcoming differing office space capacities has been standard practice. Given the reliance on infrastructures to help meet performance standards, implementing the right ones is more vital than ever.
I'd love to catch up with you and discuss how we can help your business in adapting to the new ways of working.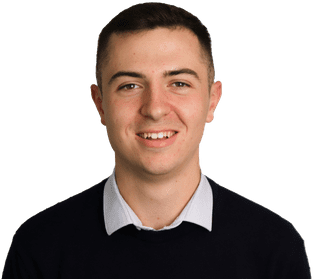 The connectivity challenge
A central challenge we have noticed many companies struggling to overcome is a poor connection.
Remote meetings and file sharing as well as collaboration and VOIP telephony have caused immense strain on bandwidth. This has led to below-par camera quality, audio distortion, and latency issues disrupting virtual meetings.
In addition to those problems, it has caused extreme delays to file sharing, making it difficult for multiple users to engage with a document at the same time and thus reducing the progression of remote collaboration.
Let's catch up and discuss your wireless infrastructure, just complete the form below and pick a date and I'll sort the beverage!
You will also be eligible for a
FREE wireless audit.
DNG growth required the right partner
"The team at ACS are very down to earth and very supportive and were able to speak in a language that we understood because at the end of the day, we are accountants, we are not IT advisors. It went, in the circumstances incredibly well, and that was down to the support that ACS gave us. I know it was very difficult for the team at ACS, to not only deliver a new system and a new service to us, but at the same time help us get all of our staff, home and working efficiently. ACS never hesitated to help us, to give advice whenever it was needed and that was important because one of the key things we were looking for was to work with an IT firm who would support us for the long term, and with whom we could build a very close relationship".

Andrew Clifford
DNG Chartered Accountants
If you are experiencing any of these connectivity issues in your workspace or have some questions for us, please click the link below to register for a free wireless audit.