Let's arrange
a catch up
over a coffee
Over the last few months, we have slowly been returning to the office and supporting our customers in doing the same. In this time we have learned a lot about the new dynamic working world and I'm afraid we have some bad news, the traditional office does not work in the new world!
I'd love to catch up with you and discuss how we can help your business in adapting to the new ways of working.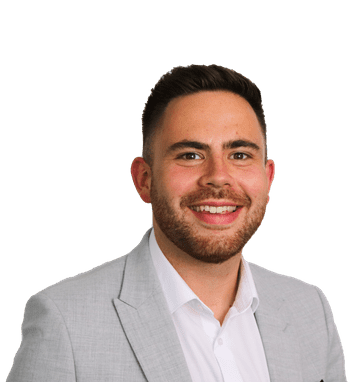 Despite the fact we are operating at under 30% of our office capacity, we have discovered new challenges that we anticipate a majority of businesses will also face when returning to the workplace:

Video Call Distractions
A traditional open-plan office can be problematic when on video calls for both parties. The background noise, visual distractions and colleagues coming up for a quick chat whilst on a meeting takes your focus away from your session, whilst also doing the same to your contact on the other end.

Meeting Room Dilemma
A space traditionally reserved for internal meetings, these are quickly becoming the go-to areas for one on one video calls, ultimately taking away from the intended use of the room. Furthermore, the large scale meetings which are now becoming a hybrid of virtual and on-site need the right technology to ensure everyone is equally present in the session.

The Hidden Problem: Infrastructure
It's not just about having the correct space to be able to operate efficiently, but the infrastructure is everything. Having a great broadband connection to cope with the high volumes of video traffic will be key, as well as a wireless environment that caters for every space. We understand there is going to be a big challenge for people to adjust in returning to the office. If working life in the office presents difficulty over the remote working we have become accustomed to, the challenge becomes greater.
Let's catch up, just complete the form below and pick a date and I'll sort the beverage!
Are you struggling to create a
'Teams friendly' space in your office?
To create the perfect culture, the workforce needs the right kit to perform efficiently with an environment that reinforces the values and core DNA of its employer. This link between design and function has never been more under the microscope as we look to entice staff back to the office and, with our Workplace Solutions at ACS, we are uniquely positioned to support businesses in bringing the new working practices into the office environment.
Are you struggling to create a 'Teams friendly' space in your office? Are you still considering the best way to entice staff back to the office?
Jump up to the form above by clicking below and let's talk about how we can get the best out of your space.